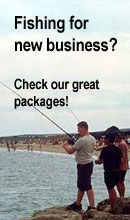 SUN Campaign History - Dec 1998

Reminder...
SUN was formed as a direct result of
CCBN's failure to stand up for naturism at Studland

"The real point is that that the SUN folk should be in the national body because they are active, if caring broadly for naturism, not just for their little corner of the world, then the benefits from being part of a larger whole would be obvious to them. Is their "raison d'Ítre" not, in reality, indistinguishable from "the soft centre of CCBN's policy"? Come on in, all of you, the water is lovely!"

The above is an extract from a letter from Mike O'Neill, CCBN Honorary Treasurer.

---